Axis Vac & HDD is a trusted provider of commercial and residential fibre optic installation services for customers in both the public and private sectors.
Fibre optic installation is a critical component of modern telecommunication infrastructure for businesses, governments, and individuals. Installing fibre optic lines and conduits can sometimes be a delicate task and requires skilled professionals to execute all aspects of the job from start to finish.
Axis Vac & HDD provides our customers with a full suite of tools to facilitate fibre optic line installations, including digging, excavating, trenching, and directional drilling. Our suite of tools and well refined skill sets let us complete complex fibre optic installations in a wide variety of environments, in the city, in rural locations, or further afield.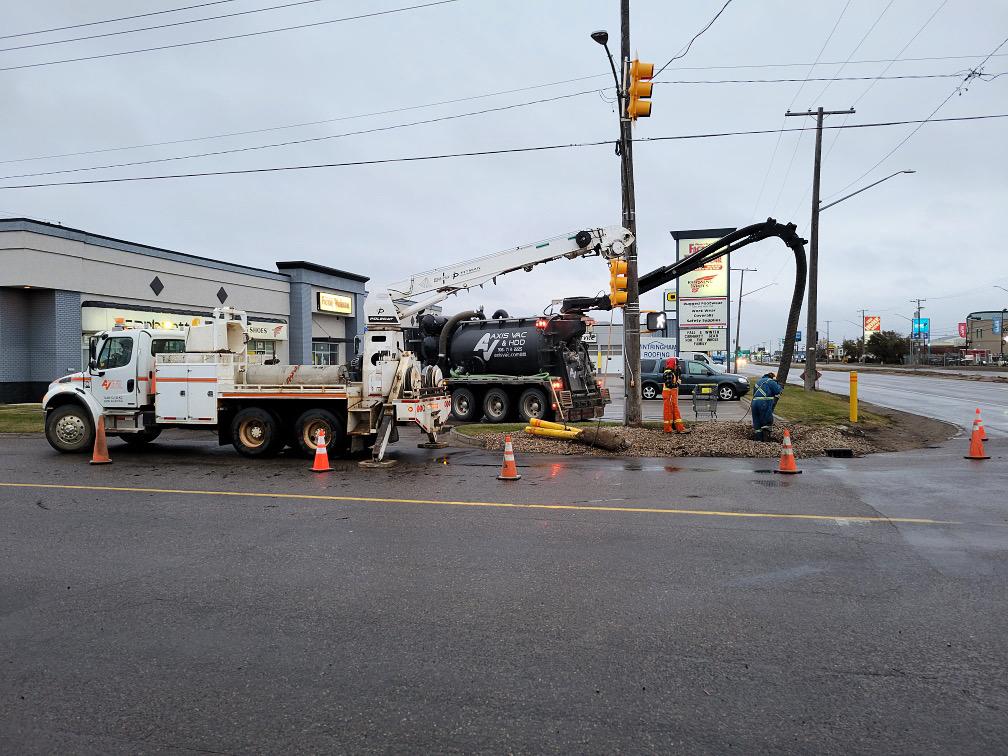 Whether we're providing the means to connect existing fibre lines to existing nodes or structures, or if we're laying the groundwork for new fibre network installation from scratch, our customers can rely on us to get the job done properly, effectively, and safely.
Who might require fibre optic installation services?
Telecom companies
Municipalities
Educational institutions
Financial institutions
Other private businesses
Home owners & business owners
Commercial real estate providers
Questions about fibre optic installation? Don't hesitate to get in touch with Axis Vac & HDD. We're here to help.