Axis Vac & HDD is a trusted provider of installation and maintenance services in the aerial telecommunications construction space.
Installing fiber and other telecom cables via aerial construction (i.e. mounted on existing or newly installed electrical/telecom poles, towers, or the sides of structures) is a common method of connecting telecom service providers to their customers. Aerial installation of telecom utilities is often the most cost and time efficient method of connecting a cable to its final destination (as opposed to burying the line underground).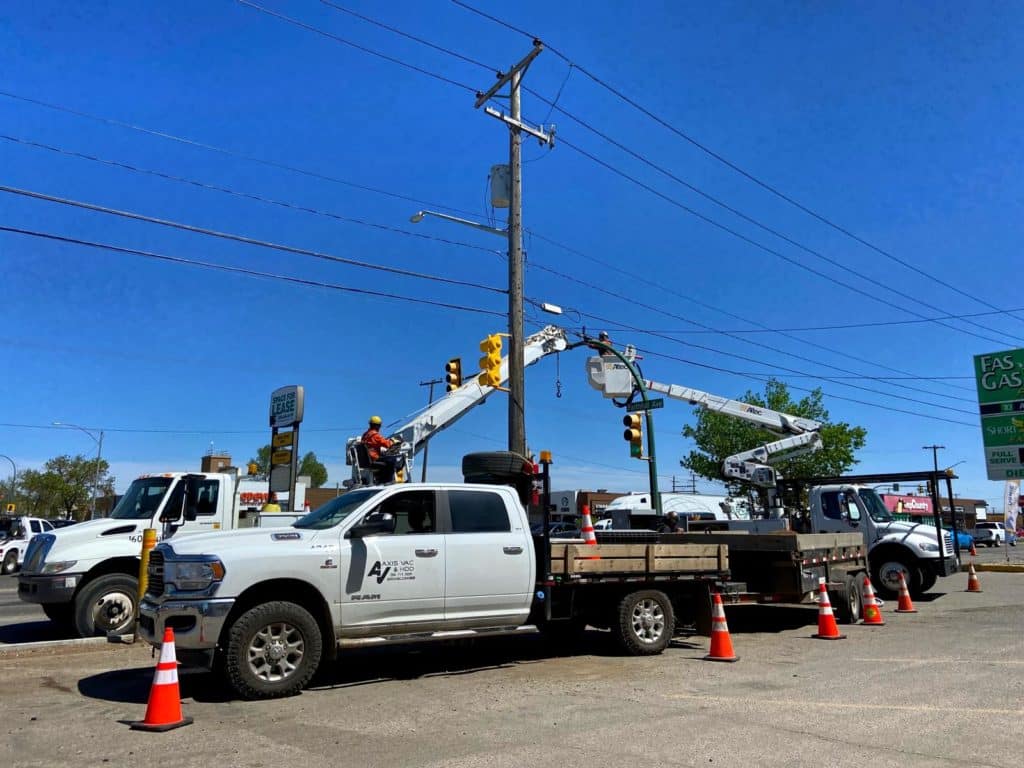 The team of expert aerial construction professionals at Axis Vac & HDD help with all aspects of the job, from planning to execution to ongoing preventative and/or emergency maintenance. We take into account the unique requirements of every aerial construction job, from the environment, types of existing hardware and buildings, location layout assessment, potential climate concerns, and more to make sure that all our work stands the test of time.
As more and more businesses and individuals require fiber access to their premises, aerial construction continues to be an important part of the telecommunications and utility installation toolkit.
Why Choose Aerial Construction?
Difficult terrain. The ground in the work area may be rocky, already occupied by other utilities.
Lack of accessible existing underground infrastructure.
It's faster and more cost effective than digging.
Existing poles are already available and can be utilitized, or installation of new poles has been authorized (whereas digging may be prohibited).
Questions about aerial construction? Don't hesitate to get in touch with Axis Vac & HDD. We're here to help.